What should offices be like
in the age to come?
The key lies in art and wellness.
TODA BUILDING
The world will change, and both everyday life and the way we work
will keep changing. In this age, everyone thinks about the meaning of
having a workplace. What kind of workplace is meaningful for you?
Should it be the only place where something can be created? Should
it be a place that offers new inspiration beyond the framework of
offices? Should it be a place where you can concentrate on work and
feel a sense of release without stress? Should it be a place where you
want to stay for a long time? Should it be a place where you can feel
the pleasure in joining a community? Why not begin pursuing your
ideal workstyle by eliminating the border between work and life?
Comforts created by works of art:
The new appeal of Kyobashi
Once home to Utagawa Hiroshige and Kitaoji Rosanjin lived,
Kyobashi has long been an area with a creative culture.
Located close to the Yaesu Exit of Tokyo Station, and
also enjoying close proximity to Ginza and Nihombashi,
Kyobashi is evolving into Japan's leading world-class
business district,comparable with Marunouchi and Otemachi.
It boasts the bustle of Chuo-dori Avenue,one of the most
popular avenues in Tokyo, lined with various old and
new commercial and cultural facilities that make for an exciting walk.
Now this area is taking a further step to evolve into a new Kyobashi,
a hub of art and culture, where art meets business and
the past meets the future. In 2024, a new TODA BUILDING
will appear in this area amid changes in the times and in cities.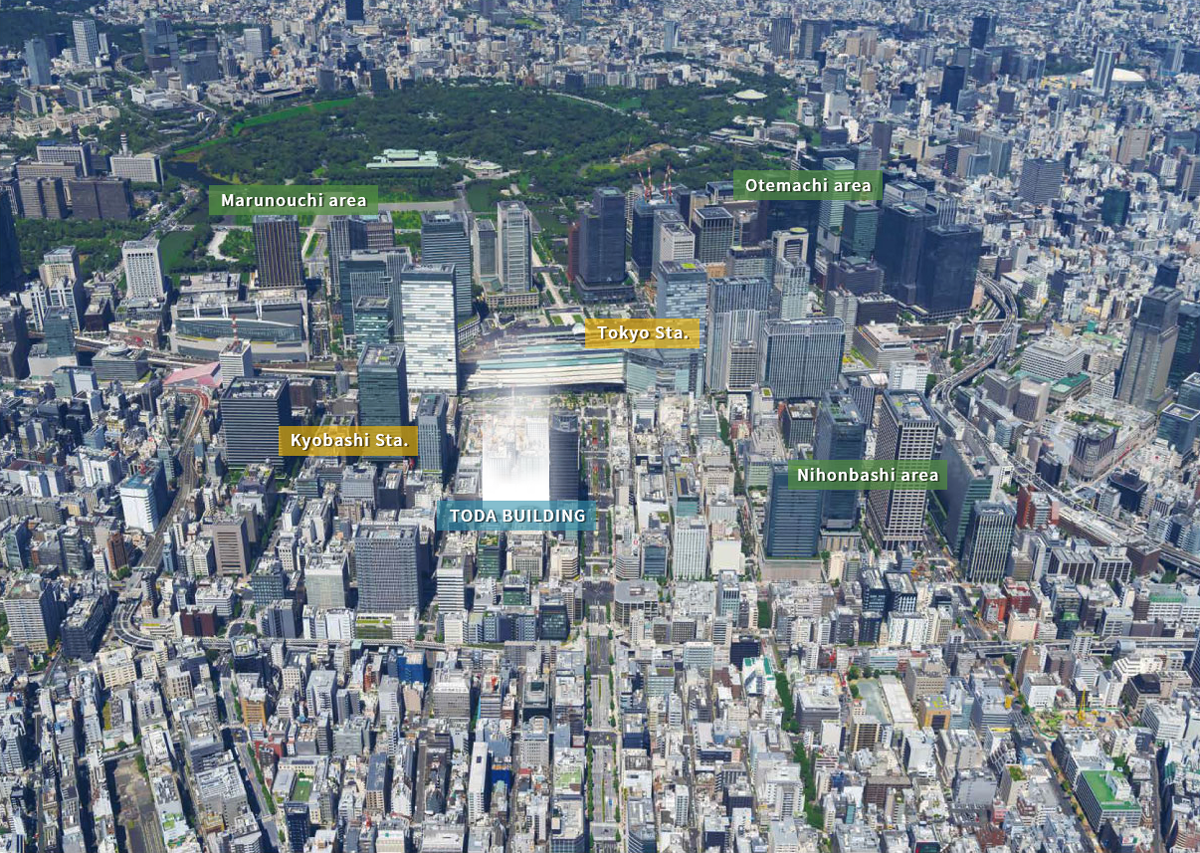 2023/4/3

TODA BUILDING official website has been opened.

2021/3/25

English website has been opened.

2021/1/25

This homepage has been released.